Benjamin Chau, Deputy Executive Director of HKTDC, came to Fukui
Mr. Benjamin Chau, Deputy Executive Director of HKTDC (Hong Kong Trade Development Council), came Fukui, MEGANE MUSEUM (the base of Fukui Sabae eyeglasses industry) on Feb. 15th.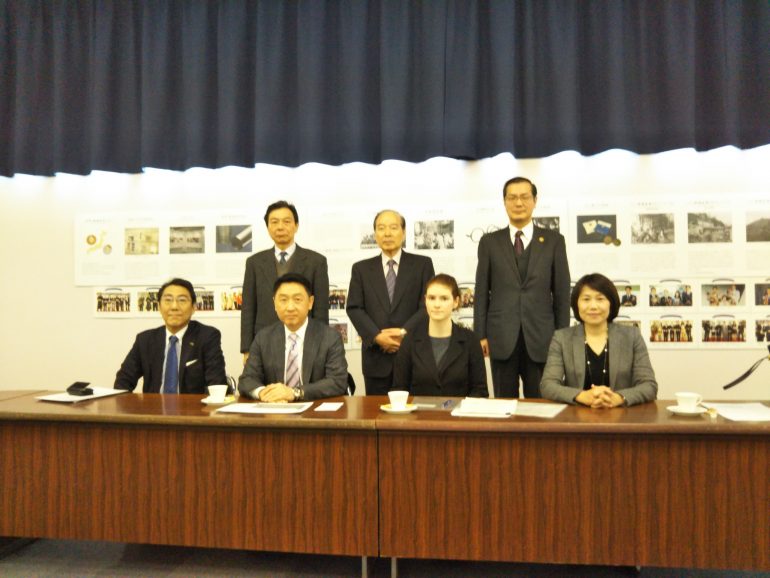 Front row (HKTDC) : Mr. Ito (Director, Osaka), Mr. Chau, interpreter, Ms. Lam (Director, Japan)
Back row (our association) : Onaga (Vice-chairmen), Takeuchi (Chairman), Urushisaki (Managing Director)
Mr. Chau was in charge of eyeglasses in HKTDC, and he has come here 20 years ago.
Therefore, he seemed to be pleased to come here again, and he talked and asked about Fukui Sabae eyeglasses with great passion.
Thanks to him, we are really encouraged.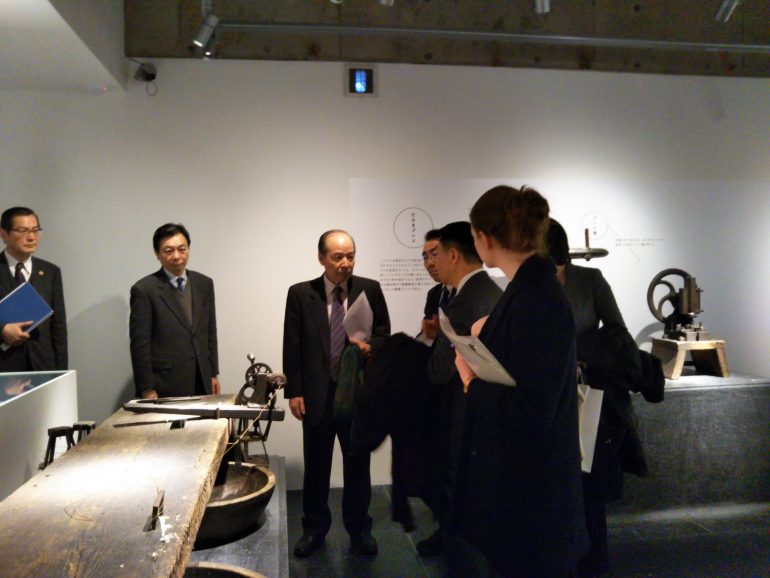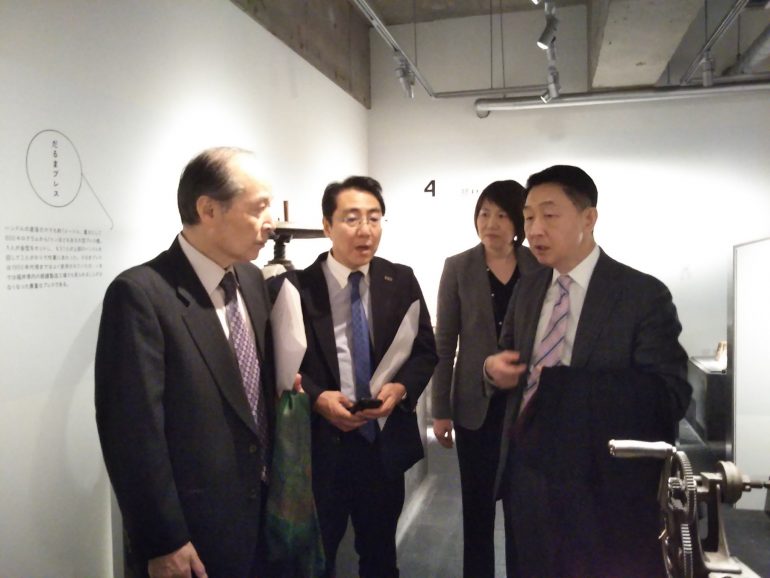 In addition, he gave us a memorial plate. We really appreciate him and HKTDC !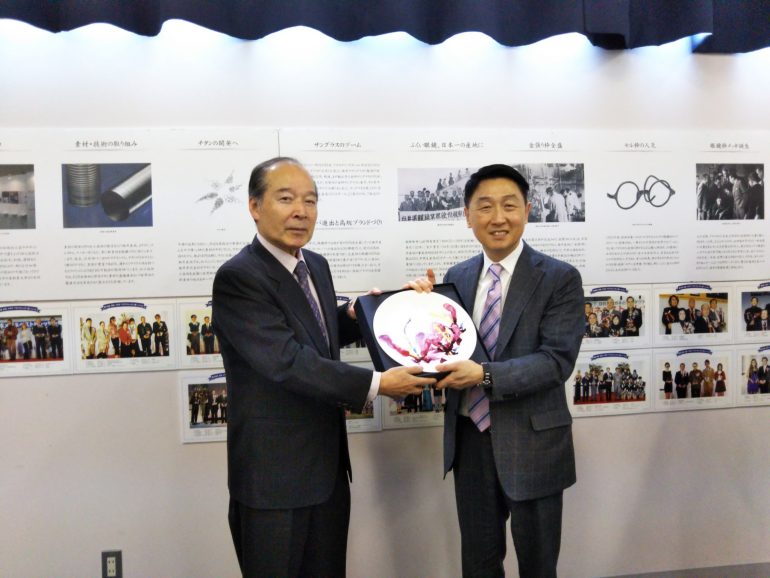 Left: Takeuchi         Right: Mr. Chau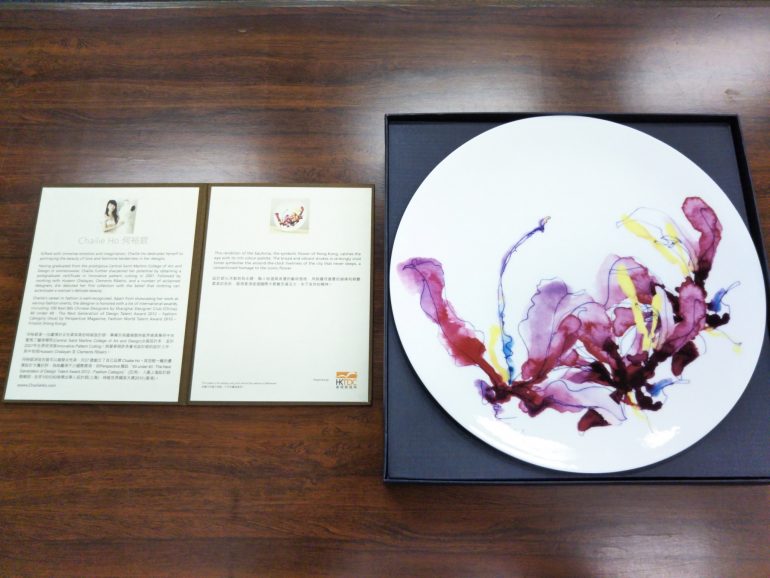 Memorial plate (made by an artist in Hong Kong)
And of course, we gave him a world's best quality glasses frame manufactured by master craftsmen in Fukui Sabae in return for the beautiful plate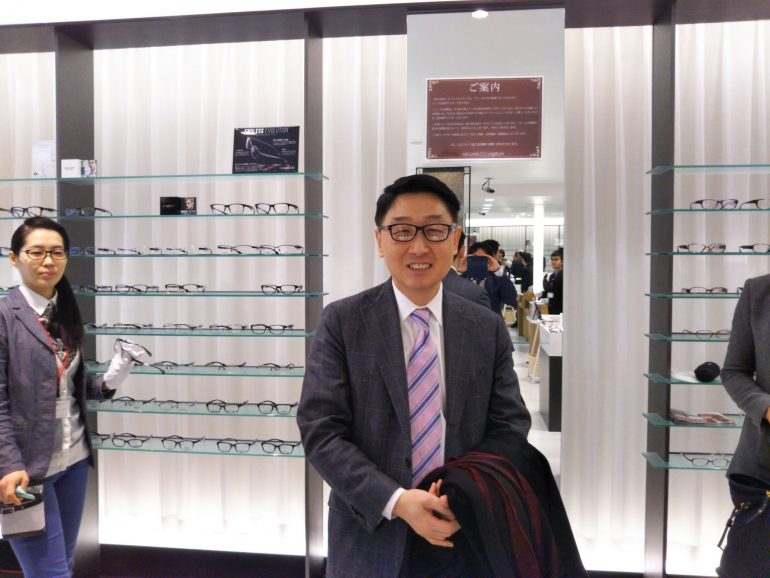 It really suits him.
We expect that he get happy with the comfort and strength.
By the way, Mr. Chau exchanged a MOU (Memorandum of Understanding) about cooperation with Toyama prefecture, then he plan to do same one with Fukui prefecture, too.
We hope that economical relation between Hong Kong and Hokuriku area (Fukui, Toyama, Ishikawa) in Japan get better and better.
As for us, we will continue our effort for making better eyeglasses towards "Hong Kong Optical Fair 2017".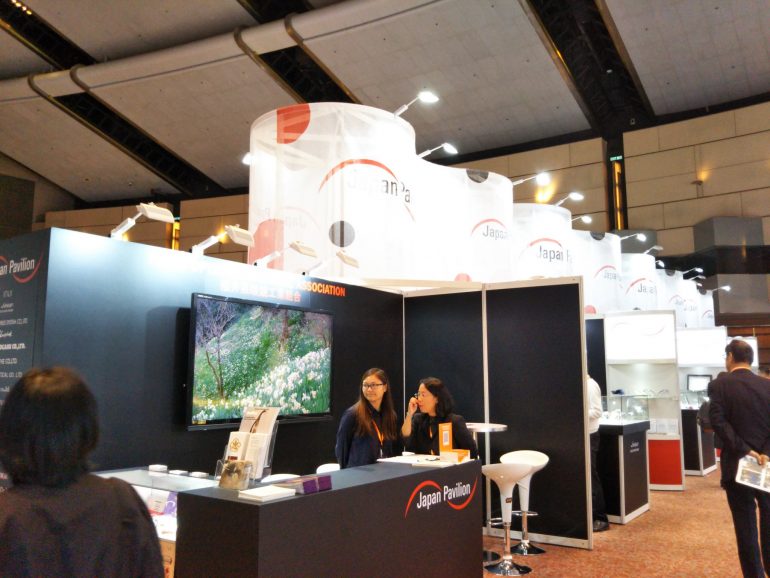 Picture of Fukui Optical Industrial Association booth (Hong Kong Optical Fair 2016)