Glasses Master Craftsmen and Skills
Plastic 6 - Craftsman, Finishing
"I am most careful of how fluorescent light is reflected on frames."
Our skilled craftsmen only deem the plastic frame finishing process to be complete when they are fully satisfied. They continue to polish until fluorescent light reflects perfectly, without leaving a single blemish.
More Story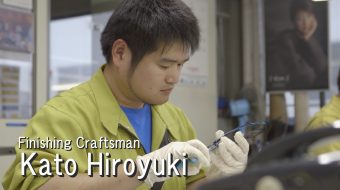 Metal 9 - Craftsman, Finishing
"Many people are involved in the production of a single pair of glasses, and each and every one of them strive not to put any of their fellow craftsmen to shame."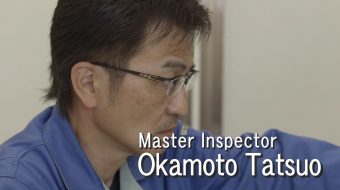 Metal 7 - Craftsman, Inspection
"We must prevent glasses breaking once they are in the hands of the customer, and we must prevent it right here."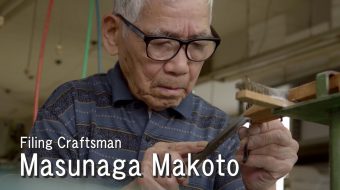 Plastic 3 - Craftsman, Filing
"It is a joy to see a single file produce the expected roundness."