Glasses Master Craftsmen and Skills
Plastic 6 - Craftsman, Finishing
"I am most careful of how fluorescent light is reflected on frames."
Our skilled craftsmen only deem the plastic frame finishing process to be complete when they are fully satisfied. They continue to polish until fluorescent light reflects perfectly, without leaving a single blemish.
More Story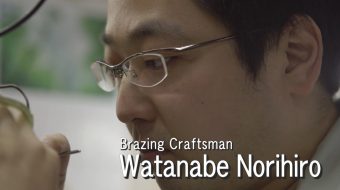 Metal 5 - Craftsman, Brazing
"We can tell by the heat glow if the temperature is right."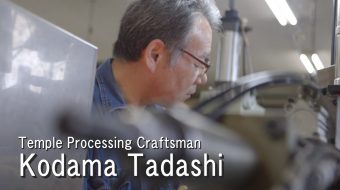 Plastic 5 - Craftsman, Temples
"We try to find the best location to insert the cores so that they go in straight."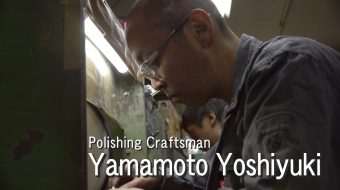 Metal 6 - Craftsman, Polishing
"The cleaner the glasses are, the dirtier my hands become."