Glasses Master Craftsmen and Skills
Metal 7 - Craftsman, Inspection
"We must prevent glasses breaking once they are in the hands of the customer, and we must prevent it right here."
Repeated quality inspections are conducted for each process. Our inspection teams often use our products to obtain inspection data. Our glasses are made in Japan, made in Fukui Sabae, and for that reason, we'll continue to ship only safe and reliable glasses to our customers.
More Story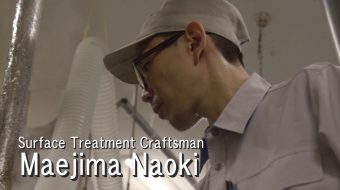 Metal 8 - Craftsman, Surface Treatment
"Our metal frames are shipped with solid, consistent plating. I sincerely believe that no one can beat our quality frames."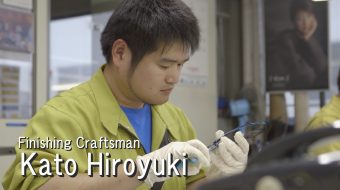 Metal 9 - Craftsman, Finishing
"Many people are involved in the production of a single pair of glasses, and each and every one of them strive not to put any of their fellow craftsmen to shame."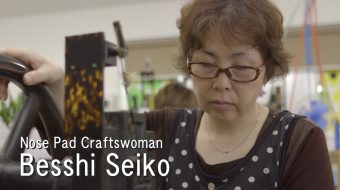 Plastic 4 - Craftsman, Nose Pad
"There are subtle differences in the sounds produced when removing soft and hard materials."