Glasses Master Craftsmen and Skills
Metal 5 - Craftsman, Brazing
"We can tell by the heat glow if the temperature is right."
Parts are bonded, or brazed, at temperatures of 700 degrees or higher. Close examination of the heat glow tells us whether the temperature is right, ensuring that each and every part fits perfectly.
More Story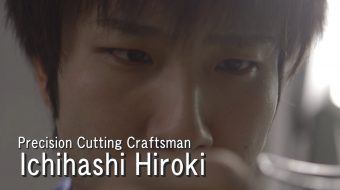 Metal 4 - Craftsman, Precision Cutting
"Accuracy is kept to within plus or minus 0.02 mm."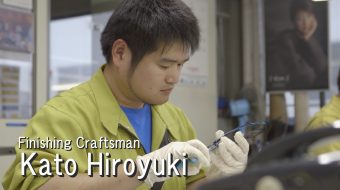 Metal 9 - Craftsman, Finishing
"Many people are involved in the production of a single pair of glasses, and each and every one of them strive not to put any of their fellow craftsmen to shame."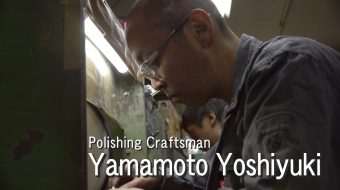 Metal 6 - Craftsman, Polishing
"The cleaner the glasses are, the dirtier my hands become."