Glasses Master Craftsmen and Skills
Plastic 5 - Craftsman, Temples
"We try to find the best location to insert the cores so that they go in straight."
I'm not exaggerating in saying that the evolution of the temple has opened up greater comfort and design choices to the user. Frames in which the cores have not been inserted at the right location will become misshapen. I concentrate on the craft silently.
More Story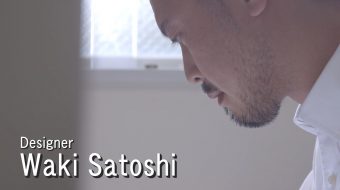 Metal 1 - Craftsman, Design
"How can I express myself in such a limited space,and design something that will feel good to wear?"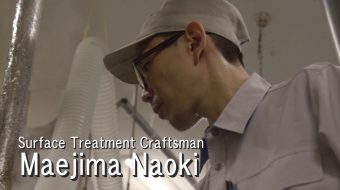 Metal 8 - Craftsman, Surface Treatment
"Our metal frames are shipped with solid, consistent plating. I sincerely believe that no one can beat our quality frames."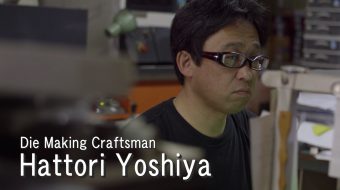 Metal 2 - Craftsman, Die Making
"There are times when glasses don't turn out how we intended in our drawings, and so we try to anticipate this beforehand and make corrections."