Glasses Master Craftsmen and Skills
Plastic 5 - Craftsman, Temples
"We try to find the best location to insert the cores so that they go in straight."
I'm not exaggerating in saying that the evolution of the temple has opened up greater comfort and design choices to the user. Frames in which the cores have not been inserted at the right location will become misshapen. I concentrate on the craft silently.
More Story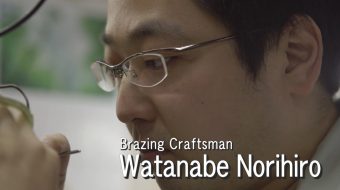 Metal 5 - Craftsman, Brazing
"We can tell by the heat glow if the temperature is right."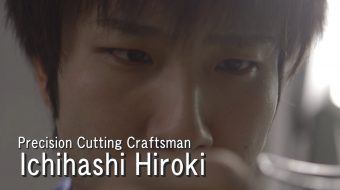 Metal 4 - Craftsman, Precision Cutting
"Accuracy is kept to within plus or minus 0.02 mm."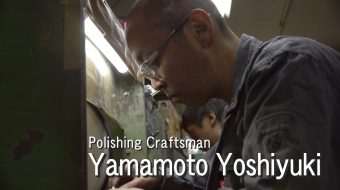 Metal 6 - Craftsman, Polishing
"The cleaner the glasses are, the dirtier my hands become."