Glasses Master Craftsmen and Skills
Metal 3 - Craftsman, Press
"If parts are not of the desired quality from the very beginning, they will never result in good optical frames."
The various parts for the metal frames are machined with die-fitted press machines. Parts are repeatedly pressed and checked, and often the inspection process takes longer than the pressing process.
More Story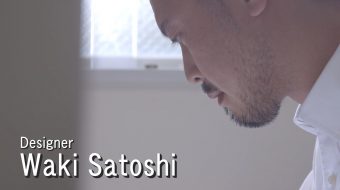 Metal 1 - Craftsman, Design
"How can I express myself in such a limited space,and design something that will feel good to wear?"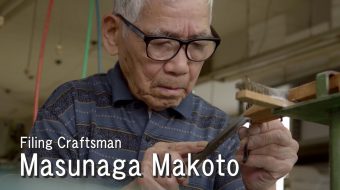 Plastic 3 - Craftsman, Filing
"It is a joy to see a single file produce the expected roundness."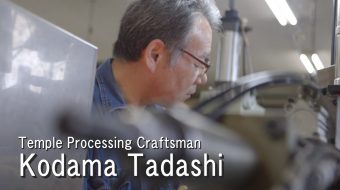 Plastic 5 - Craftsman, Temples
"We try to find the best location to insert the cores so that they go in straight."