Glasses Master Craftsmen and Skills
Plastic 2 - Craftsman, Cutting
"The frame represents the face of glasses, and is tailor cut according to the materials used."
The production of plastic frames involves inner and outer edge cutting. The frames' front greatly affects the impression of the face, and so our master craftsmen must alter the cutting method to suit the "expression" of each frame.
More Story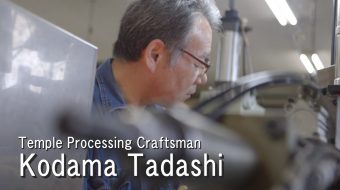 Plastic 5 - Craftsman, Temples
"We try to find the best location to insert the cores so that they go in straight."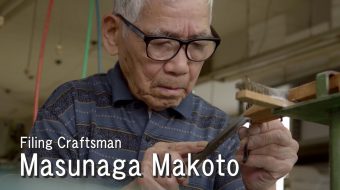 Plastic 3 - Craftsman, Filing
"It is a joy to see a single file produce the expected roundness."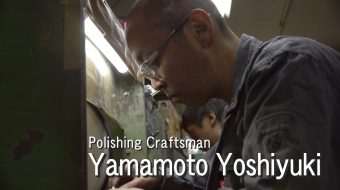 Metal 6 - Craftsman, Polishing
"The cleaner the glasses are, the dirtier my hands become."