Glasses Master Craftsmen and Skills
Metal 4 - Craftsman, Precision Cutting
"Accuracy is kept to within plus or minus 0.02 mm."
Advancements in machinery allow precision parts to be produced with remarkable speed. To maintain quality, however, accuracy must be checked manually for each and every part. Not a single scratch can be overlooked.
More Story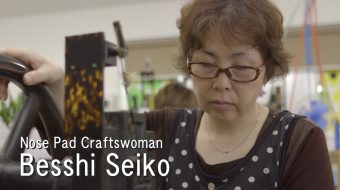 Plastic 4 - Craftsman, Nose Pad
"There are subtle differences in the sounds produced when removing soft and hard materials."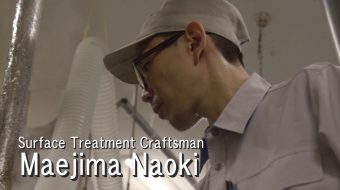 Metal 8 - Craftsman, Surface Treatment
"Our metal frames are shipped with solid, consistent plating. I sincerely believe that no one can beat our quality frames."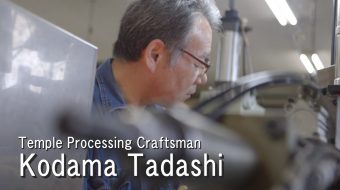 Plastic 5 - Craftsman, Temples
"We try to find the best location to insert the cores so that they go in straight."