Glasses Master Craftsmen and Skills
Metal 9 - Craftsman, Finishing
"Many people are involved in the production of a single pair of glasses, and each and every one of them strive not to put any of their fellow craftsmen to shame."
"Finished" frames are delivered to the hands of our customers. We have devised unique methods of carrying out meticulous and tailored adjustments to our craftsmen's tools.
More Story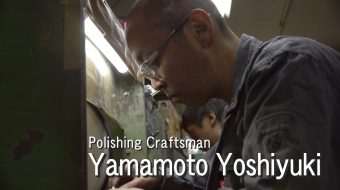 Metal 6 - Craftsman, Polishing
"The cleaner the glasses are, the dirtier my hands become."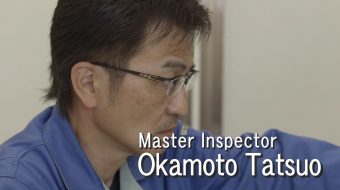 Metal 7 - Craftsman, Inspection
"We must prevent glasses breaking once they are in the hands of the customer, and we must prevent it right here."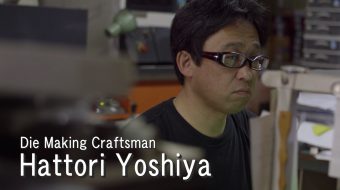 Metal 2 - Craftsman, Die Making
"There are times when glasses don't turn out how we intended in our drawings, and so we try to anticipate this beforehand and make corrections."