Glasses Master Craftsmen and Skills
Metal 8 - Craftsman, Surface Treatment
"Our metal frames are shipped with solid, consistent plating. I sincerely believe that no one can beat our quality frames."
We employ surface plating technology with more than 10 processes. The subtle changes in some of these processes are indiscernible to the naked eye, but it is the repeated metal plating applications and surface machining processes that really brings out the shine.
More Story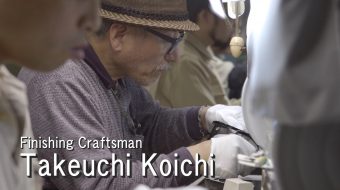 Plastic 6 - Craftsman, Finishing
"I am most careful of how fluorescent light is reflected on frames."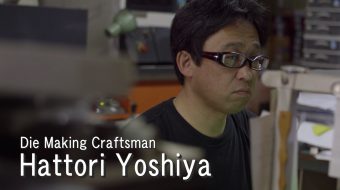 Metal 2 - Craftsman, Die Making
"There are times when glasses don't turn out how we intended in our drawings, and so we try to anticipate this beforehand and make corrections."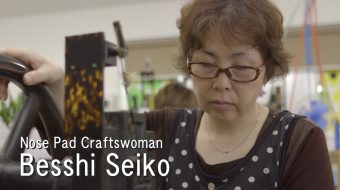 Plastic 4 - Craftsman, Nose Pad
"There are subtle differences in the sounds produced when removing soft and hard materials."