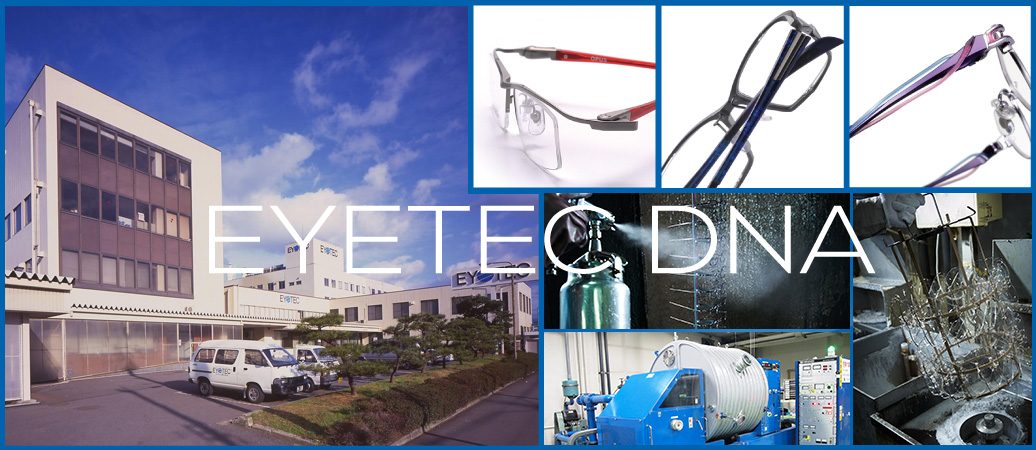 Eyetec has been offering high quality products and services in terms of a wide variely of surface treatment to various products and planning and selling original eyegass frames by taking advantages of advanced surface tratment technologies cultivated throughout histry in the production center of the eyeglasses. Since it's establishment, Eyetec has been holding the spirit of challenging without the failures. We will make continuous efforts to revirw and refresh our business for the future. We will continuously build up new Eyetec for the future.

EYETEC CO., LTD.
Address:

〒916-0016 2-6-8 Kaminaka-cho, Sabae city, Fukui pref. 916-0016 JAPAN
TEL:

+81-778-51-5000
Official Site:
OEM capacity:

Metal frame,Plastic frame
Main business
Metal frame
Plastic frame
Other frame
Surface treatment
Other
< Surface Treatment Division >
In the major production area of eyewear frames in Japan, we satisfy various customer needs based on our technology with dominant share and our merits. We provide various surface treatments for intelligent home appliances, automotive components, and even nanotechnology.

< Eyewear Division >
Eyewear Division works for designing, marketing, and sales of eyewear frames and sunglasses toward both domestic.