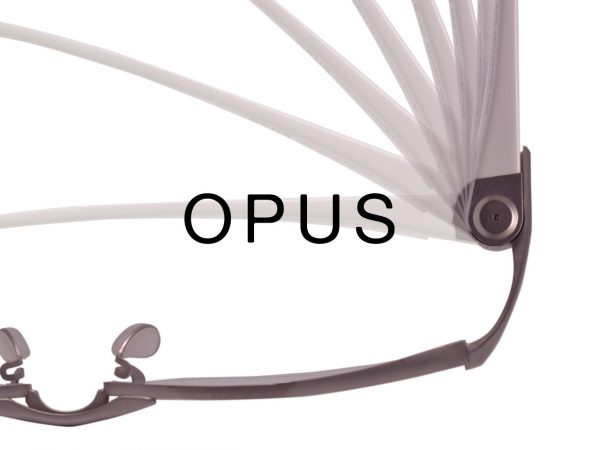 "OPUS" is a word to describe a "work" in art and music.
Thousands of eyewears have been created by the designers. Year by year, each creation has been evolved in models and functions. And there is a dream of eyewear, thus, there is a future. Indeed, beautiful thoughts and concepts are "works", which have been impressing people all over the world.
We devote ourselves to putting the dreams into our works. Being free from any stereotypes and conservative ideas, we reconstruct each part of eyewears and make a future eyewear proposal with new functions. From designing to manufacturing, we seeked the wisdom of many creators and manufacturers through trial and error, and now it becomes the "work". It is called "OPUS".

Our manufacturing is not an easy way. Our day starts with tons of rough sketches for design development. A new hinge is developed by trial and error. For a spring check for temples and a strength test for pad arms, we have introduced a computer-aided simulation test and a sample test. We seek high quality of "Made in Japan" products in all its aspects.
However, even if the technology becomes the highest, the last molding expression depends on a craftman's hands, it is must. OPUS products consist of a craftmanship and IT- based structural design, molding techniques and functions, a combination of analog and digital methods.


Official Site : http://www.opusdesign.com/