ESPLENDOR
 [FUKUI MEGANE INDUSTRY CO., LTD. ]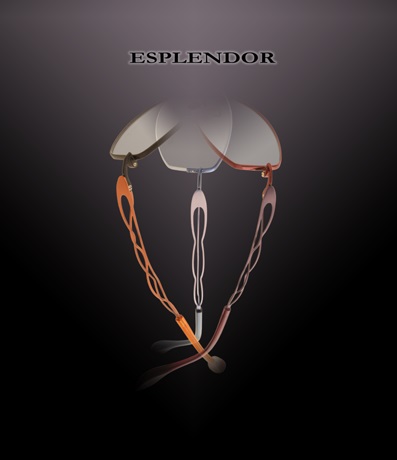 Out-expressing temple designs with a mixture of delicary and beauty. Designed to be comfortable fitting and stability when wearing. Wave look temple designs by crossing some pieces of beta titanium parts gives beautiful and refined look and comfort to wear: We call this crossing construction the "layered".

〈LAYERED〉
Crossing of beta titanium parts in part temple is especially unique part of the frames.
As the temples give flexibility in the face part over which the temples and touched, the users can wear the glasses comfortably without pressure. The "layered construction temples" can privide both "flexibility" and "durability". The users can enjoy comfort to wear with this collection.

〈WAVE LOOK TITANIUM〉
By waving the 0.6mm to 8mm beta titanium sheet, we are able to make the durable and flexible and provide users with comfort to wear.


Official Site : http://www.fukuimegane.co.jp/